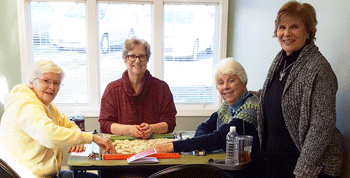 The Fishers Mah Jongg Center was formed by local players looking for a stable, comfortable and flexible location to enjoy the game. Our game center offers complete scheduling flexibility for adding sessions and players. Play in a bright, cheery room seating 24 players. We observe the National Mah Jongg League rules.
New players are welcome. For information on joining or attending as a guest, click here.
Groups playing other games such as Euchre or Bridge are also welcome.